PhDr. Jiří Kukačka, Ph.D.
PhDr. Jiří Kukačka, Ph.D.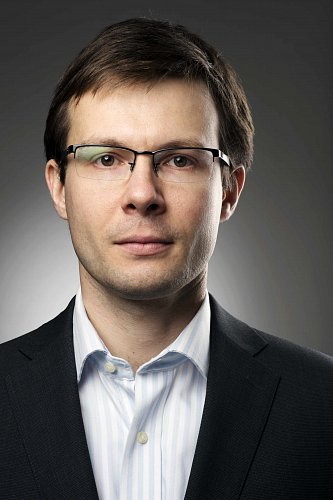 Rok vydání
Monographs
Chapters in monographs
Articles
Contributions in the conference proceedings
Jiri Kukacka is an economist based in Prague interested in financial econometrics, behavioral finance and macro, and the development of simulation-based estimation methods. His work has been published in leading journals in the field, including JEBO, JEDC, and Business Ethics, and presented at around fifty international conferences and workshops.
Education
2011 - 2016: Ph.D. in Economics, Charles University
2012: PhDr. in Economics, Charles University
2008 - 2011: Master's degree in Economics, Charles University
2008 - 2009: University of Bath, United Kingdom, Erasmus
2005 - 2008: Bachelor's degree in Economic Theories, Charles University
Job history
Academic Staff at Charles University:
2017+: Assistant Professor, Institute of Economic Studies, see also my: Google Scholar Citations, ResearchGate, RePEc, and recent working papers at SSRN
2016: Postdoctoral Research Visit, University of California, Irvine, USA
2016 - 2017: Postdoc
Research visits:
University of Florence, Italy (2023)
Hamburg Institute of International Economics, Germany (2023)
Sant'Anna School of Advanced Studies in Pisa, Italy (2022)
Kiel University, Germany (2022, 2021, 2020, 2018, 2016)
Researcher at Czech Academy of Sciences:
2023+: Research Fellow, Institute of Information Theory and Automation, Department of Econometrics
2021 - 2023: Research Associate
2016 - 2021: Postdoc
Bachelor theses
Students are welcome to contact me via email and consult the supervision of Bachelor theses related to fields of my research interest (the maximum load of supervised Bachelor theses is around two):
Currently supervised:
Radim Kral: Application of an Agent-Based Model to the Pension system in the Czech Republic
Jakub Cakan: Behavioural biases in the Czech sports betting market
Ji Jia Xin: ESG score and corporate financial performance in controversial industries
Master theses
Students are welcome to contact me via email and consult the supervision of Master theses related to fields of my research interest (the maximum load of supervised Master theses is around two):
Currently supervised:
Eric Zila: Surrogate Modelling Extension of the Simulated Method of Moments
Ondrej Karlicek: Simulation-based estimation methods in financial econometrics - analysis of performance and comparison
Successes of my students
Kristyna Coufalova: admitted to the University of Oxford
Tatiana Bielakova: Deloitte Outstanding Thesis Award 2023, admitted to ETH Zurich
Alexander Macejovsky: Deloitte Outstanding Thesis Award 2022
Eric Zila: Deloitte Outstanding Thesis Award 2021, admitted to the University of Amsterdam
Katerina Havelkova: Deloitte Outstanding Thesis Award 2020
Renata Wojnarova: Deloitte Outstanding Thesis Award 2020
Sergey Bolshakov: Deloitte Outstanding Thesis Award 2020
Jan Vainer: Deloitte Outstanding Thesis Award 2018
Aneta Pintekova: Josef Vavrousek Award FSV UK 2017
Jan Polach: MSc in Finance at the London School of Economics 2016
Filip Stanek: Dean's Award for an extraordinarily good bachelors diploma thesis 2014
2020 - 2022: Czech Science Foundation (GACR 20-14817S), "Linking financial and economic agent-based models: An econometric approach", Principal Investigator
2019 - 2021: Charles University (PRIMUS/19/HUM/017), "Behavioral finance and macroeconomics: New insights for the mainstream", Team Member
Financial Econometrics, Behavioral Finance and Macroeconomics, Heterogeneous Agent Models, Cryptoassets