PhDr. Pavel Vacek, Ph.D.
PhDr. Pavel Vacek, Ph.D.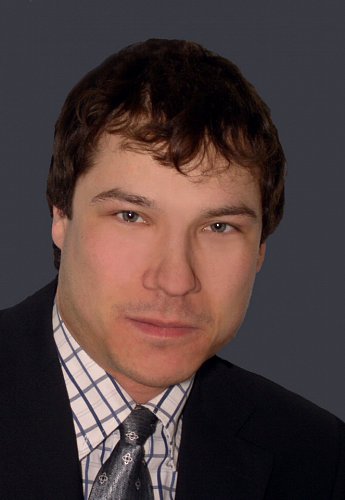 Rok vydání
Monographs
Chapters in monographs
Articles
Contributions in the conference proceedings
Education
Cornell University, USA (Ph.D.)
IES FSV UK Praha (PhDr.)
Central European University (M.A.)
IES FSV UK Praha (Mgr.)
IES FSV UK Praha (Bc.)
Job history
Assistant Professor, University of Alberta, School of Business, Edmonton, Canada, 2007-2009.
CRS Economics, s.r.o., partner, consulting work in the field of competition economics, Prague, from 2009 – present.
C. E.G. - North America (Competititon Economist Group), occasional consulting work in the area of competition economics, 2008 – 2009.
CRA International, Analyst, European Competition Practice, Summer Internship, London, United Kingdom, 2006.
2002 Fulbright Fellowship to Study in the U.S.
2001 Open Society Fund Scholarship, Central European University
JEM131 - Antitrust Economics
Bachelor theses
A) ANTITRUST ECONOMICS

1. Application of the Articles 101 and 102 of the Treaty on the Functioning of the European Union (TFEU) in the Czech Republic
2. Antitrust Decisions of the Czech Office for Protection of Competition
3. Margin Squeeze in Telecommunications
4. Margin Squeeze in Electricity sector
5. Antitrust cases in the Czech Republic – Case Studies
6. An Economic Approach to Abuse of Dominance
7. Market Definition of the Access to the Broadband Internet
8. Issues of the New Law about Significant Market Power in the CZ
9. Predatory Pricing in Transport Sector
10. Effectiveness of Antitrust Sanctions on Cartels
11. Sector Analysis in the Czech Republic (telecommunications, transportation, electricity, banking, coal)

B) INTERNATIONAL ECONOMICS
1. Productivity Spillovers from Foreign Direct Investment
2. Exporting and Productivity
3. Does Supplying to Multinationals Ease Liquidity Constraints?

C) INTERNATIONAL FINANCE
1. Central Bank Interventions and their Influence on Exchange Rates
2. Influence of Sales of Central Bank's Reserves on Exchange Rates

D) REAL ESTATE ECONOMICS
1. Demand for Housing and other Real Estate in the Czech Republic – trends, forecasts, determinants
2. Supply of Housing, and other Real Estate in the Czech Republic – trends, forecasts, determinants
3. Housing Bubble in the Czech Republic
4. Real Estate Trends in the Czech Republic
5. Czech House Renting Market
Master theses
A) ANTITRUST ECONOMICS

1. Application of the Articles 101 and 102 of the Treaty on the Functioning of the European Union (TFEU) in the Czech Republic
2. Antitrust Decisions of the Czech Office for Protection of Competition
3. Margin Squeeze in Telecommunications
4. Margin Squeeze in Electricity sector
5. Antitrust cases in the Czech Republic – Case Studies
6. An Economic Approach to Abuse of Dominance
7. Market Definition of the Access to the Broadband Internet
8. Issues of the New Law about Significant Market Power in the CZ
9. Predatory Pricing in Transport Sector
10. Effectiveness of Antitrust Sanctions on Cartels
11. Sector Analysis in the Czech Republic (telecommunications, transportation, electricity, banking, coal)

B) INTERNATIONAL ECONOMICS
1. Productivity Spillovers from Foreign Direct Investment
2. Exporting and Productivity
3. Does Supplying to Multinationals Ease Liquidity Constraints?

C) INTERNATIONAL FINANCE
1. Central Bank Interventions and their Influence on Exchange Rates
2. Influence of Sales of Central Bank's Reserves on Exchange Rates

D) REAL ESTATE ECONOMICS
1. Demand for Housing and other Real Estate in the Czech Republic – trends, forecasts, determinants
2. Supply of Housing, and other Real Estate in the Czech Republic – trends, forecasts, determinants
3. Housing Bubble in the Czech Republic
4. Real Estate Trends in the Czech Republic
5. Czech House Renting Market
Antitrust Economics, Industrial Organization, International Economics, Economic Policy