doc. PhDr. Michal Bauer, Ph.D.
doc. PhDr. Michal Bauer, Ph.D.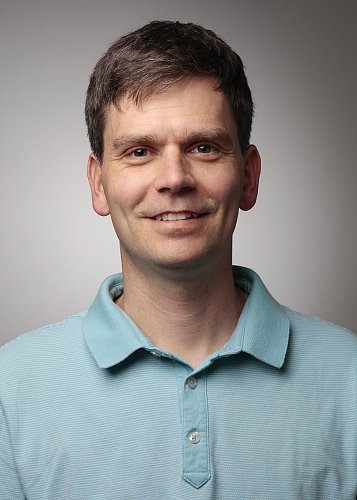 Department of Institutional Economics
Rok vydání
Monographs
Kudrna Z., Bauer M., Kreuzbergová E., Streblov P., & Vychodil O. (2002). Vzestup a pád IPB. e-Merit.
Chapters in monographs
Articles
Contributions in the conference proceedings
My research spans behavioural economics, development economics and experimental economics. The unifying motivation is to shed light on "behavioural" mechanisms that may contribute to pressing social issues, including poverty, discrimination and violent inter-group conflicts. To do so, my collaborators and I conduct field experiments in relevant settings, often in disadvantaged communities. My research has been published in the American Economic Review, Journal of Economic Perspectives, Nature or PNAS, among others.
Education
2005 - 2009 Charles University, Prague, Ph.D. in Economics
1999 - 2005 Charles University, Prague, BA and MA in Economics
Job history

2017+ CERGE-EI (under US absolute charter), Associate Professor (Assistant Professor, 2011-2016), part-time
2017+ Institute of Economic Studies, Charles University, Associate Professor, (Assistant Professor, 2009-2017), part-time
2015+ CEPR, London, Research Affiliate
2009+ Institute for Study of Labor (IZA), Bonn, Research Fellow
2023 Bedřich Hrozný Award for Creative Initiative, awarded by the Charles University Rector, joint with Julie Chytilová
2022 Award for Excellence in Research, Experimental Development and Innovation, awarded by the Czech Minister of Education
2017 Exeter Prize for the best paper in experimental economics, decision theory and behavioral economics published during 2016 (Attention discrimination, joint with Vojtěch Bartoš, Julie Chytilová and F. Matějka)
2015 The Best Paper Award on The Economics of Discrimination awarded by UniCredit & Universities Foundation (Attention discrimination...)
2012 Selected as one of six most successful young Czechs by Czech economic weekly (Ekonom)
2011 Otto Wichterle Prize for young scientists awarded by the Czech Academy of Sciences
2006 Young Economist of the Czech Republic, awarded by the Czech Economic Association
JEB147 - Behavioral Economics
JEM123 - Development Economics
2023-2028 Ministry of Education, ERC_CZ grant – Discrimination, Desire to Harm and Hardship (PI)
2020-2023 Grant Agency of the Czech Republic – Determinants of Pro-Social and Anti-Social Behavior (co-PI)
2019-2020 Czech Academy of Sciences (ERC-CZ/AV-B) – Identity and Conflict (PI)
2019-2020 ERINN, Center for Study of African Economies – Human Capital and Identity (co-PI)
2020-2022 Grant Agency of the Czech Republic – Determinants of Pro-Social and Anti-social Behavior: Field Experimental Evidence (co-PI)
2017-2019 Grant Agency of the Czech Republic – Economic and Social Determinants of Hostility (co-PI)
2013-2016 Grant Agency of the Czech Republic - Using Economic Experiments to Understand Discrimination and Inter-group Cooperation (PI)
2010-2012 Grant Agency of the Czech Republic, Postdoctoral grant – Poverty and Inter-temporal Choices (PI)
2010-11 Global Development Network – Formation of Other-Regarding Preferences (Co-PI)
Development Economics, Behavioral Economics, Experimental Economics