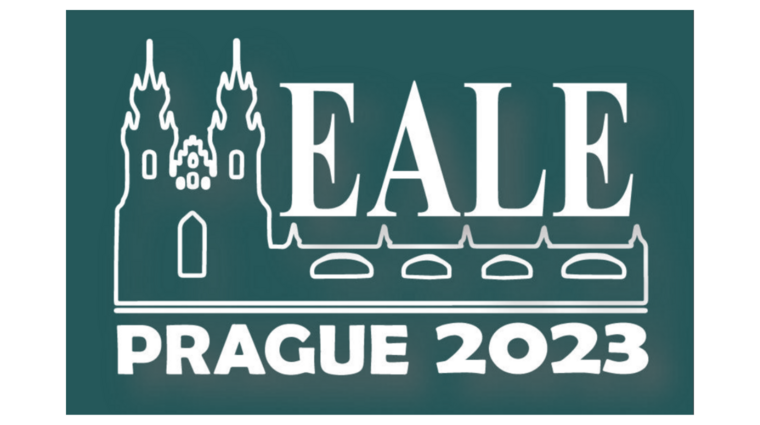 EALE conference 2023
At the end of September, the 35th edition of the prestigious International Annual Conference of the European Association of Labour Market Economists (EALE) took place in Prague with the participation of nearly 500 economists from across Europe.
Our colleague Barbara Pertold-Gebicka was among the main organizers. We are aslo grateful to all volunteering students from our Institute who also contributed to the smooth running of the event.
Each year, the EALE conference focuses on highly topical issues in the field of labour economics, but also in health, education, population and family. This year's event, subtitled "Job search in the 21st Century", focused on the rapid changes in the labour market, the ability of firms and job seekers to adapt to these changes, and the policies and tools that can facilitate the linking of workforces and jobs in the current environment. The importance of these themes is reflected in the award of this year's  Nobel Prize in Economics to Claudia Goldin, whose research focuses on labour market issues. 
The rich three-day programme featured 3 keynote speeches, 350 parallel session presentations, 60 poster presentations and 21 flash-talk presentations.
Its highlights included:
 - Keynote by Gordon Dahl discussing the relationship between inclusion of immigrants in schools and discrimination against ethnic minorities;
- Keynote by Uta Schönberg showing that working with trained colleagues increases productivity also of those non-trained;
 -  Presidential address by Michele Belot summarizing the most recent avenues of research regarding matching between workers and jobs;
- Flash-talk session on Job search in the 21st century where 7 different researchers discussed the importance of the role of utilizing new technologies (including AI) in  improving the quality of job search;
- Flash talk session on The role of firms where 7 different researchers discussed the importance of firms in the process of innovation, wage setting, and improving working conditions.
- Flash talk on Unemployment where 7 different researchers presented recent findings regarding the behavior of the unemployed. Among others, what role does unemployment insurance play in their job search behavior and how becoming a mother changes the way women look for jobs.
We would like to thank the organizers from CERGE-EI, PF UK and IES FSV UK for a successful edition and also thank our students for their organizational support!
Conference of the European Association of Labor Economists (EALE)